Social Dance
GROUP CLASSES – First Class is Free!
Beginner – Tuesday and every other Friday at 7:30pm
Social – Fridays at 7:30pm, see calendar
See Calendar or call 847-501-5220 for more information.
Pillars
Our social dance program consists of three main pillars that drastically increase a student's learning and progress.
The three pillars are: Private Dance Lessons, Group Dance Lessons and Social Practice Parties.
Private Dance Lessons

At Ballroom Dance Center, we understand that every student has different needs and goals. This is why every one of your private lessons is custom tailored to your personalized dance program . Every aspect of this program, including step patterns, technique, and styling, are customized by instructors to match your goals and learning style. Most importantly, you learn at your own pace and have an instructor by your side the entire way.
Group Classes

Group Classes are an important supplement to your private instruction. They give you the opportunity to dance with a variety of partners, develop good dance habits, and meet other students in the studio. Our instructors focus on step patterns and techniques designed to build strong dance habits and improve skills such as lead and follow. Any new material introduced during group classes can be reviewed and expanded upon during your private lessons.
Practice Parties

Our famously exciting biweekly practice parties provide a great opportunity for students to "Just Dance!" You will have fun dancing with the instructors and students in a relaxed and comfortable environment. Practice everything from Salsa to Foxtrot under the lights of our beautiful studio, and see how the skills you've learned can pay off on the dance floor!This gives you the opportunity to practice and try out all the new dance skills that you've learned in your Private and Group Lessons.
Program Levels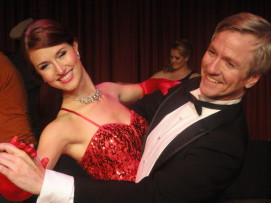 Basic Program
The Basic Program is a great way for you or you and a partner to learn some of the basic elements of dance, the different tempos of music, and to get an understanding of what you would like your dancing to do for you. This is our first stepping stone in teaching students to becoming a confident and comfortable social dancer.
Pre-Bronze Program
The Pre-Bronze Program(Intermediate)is your first custom-tailored program designed to fit your lifestyle, your dance needs, and to help achieve some of the wonderful benefits dance has to offer. This program will help you acquire freer movement around the floor while expanding your variety, technique and footwork. Pre-Bronze dancers also begin to develop portrayal of a dance's characteristics in the form of styling. This dance program is very popular with those wanting to get on the dance floor quickly and dance socially.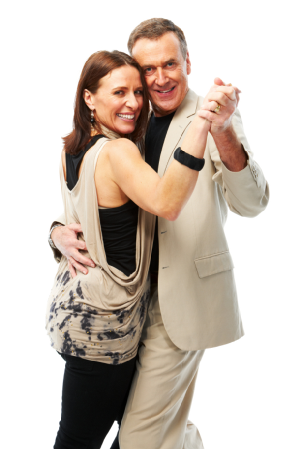 Bronze Program
Full Bronze is designed to develop timing and techniques in all Social Dances selected by the student. The styling will make you look and feel comfortable on the dance floor and strengthen your lead and following regardless of your partner, the music being played or the type of dance floor. Bronze dancers have all the confidence anyone would need on the floor because they have reached the "fun point" in dancing. More then 85% of all of our students in the studios use the Bronze program to solidify their knowledge of dance so they may use it throughout the rest of their lives.
Silver Program
Full Silver is the dance standard with a high degree of styling. More elaborate movements ensure the Silver dancer will stand out on any dance floor. Continuity of movements makes a couple glide across the dance floor with many natural directional changes. Styling, technique, balance and control take on an entirely new meaning. This is the beginning of a more professional style and look on the dance floor.
Gold Program
Our Full Gold standard is for the hobby dancer interested in performances, exhibitions or competitions. Its intricate patterns can only to be used when both partners are proficient. Choreography, styling, technique and showmanship are necessities in this standard. This material is generally not used on a crowded floor. Although there is a lot of work involved in this program, you will truly be regarded as an exceptional dancer.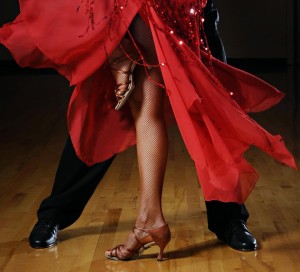 New Student Invitation
PRIVATE LESSON with CONSULTATION AND SOCIAL PARTY – $40
Take a little bit of time out of your day to tour our facility, meet our friendly staff, and start learning how to dance as soon as you walk in!    Learn more